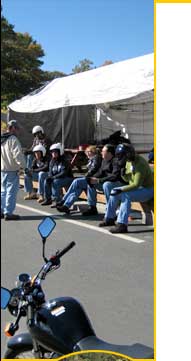 How To Register for a Motorcycle Riding Course!
Step 1: Select classroom: 5 hours
One day session: Sunday or Wednesday or Saturday 8:45 am to 3 pm or Two night sessions: Wednesday and Thursday nights 5:45 pm to 9 pm

Step 2: Select Riding/range: 10 hours two days in a row
Morning (6:15 am to 11 am) or Afternoon (12:15 to 5 pm) Monday & Tuesday or Thursday & Friday or Saturday & Sunday Your riding section must be within two weeks of your classroom session.

Step 3: Provide personal and payment information.
Enroll today for $250 online or by phone.